Camp McCoy, Sparta, Wisconsin
---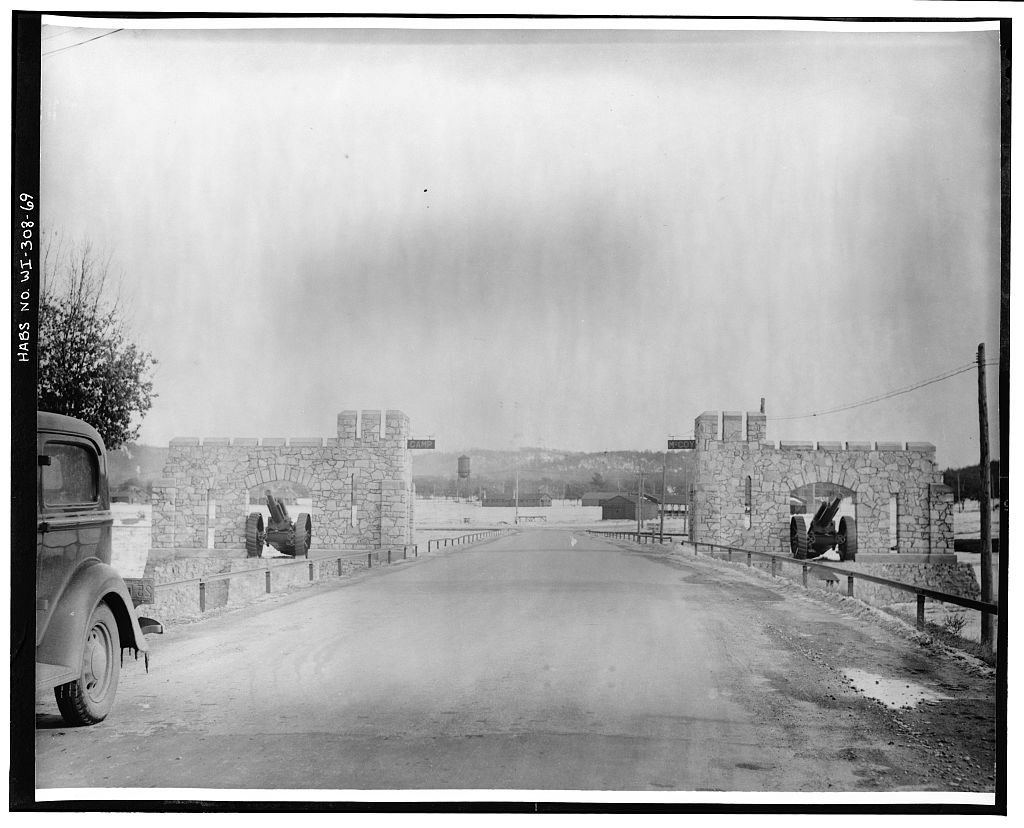 Camp McCoy was first formed as the "Sparta Maneuver Tract" in 1909. It became Camp McCoy" in 1926 and since 1973 has been "Fort McCoy".
Toward the end of 1941 the former CCC discharge and reception center at Old Camp McCoy was converted into an internment camp for enemy aliens and a POW prison camp. The German internees sent to Camp McCoy in early 1942 were all transferred to other camps by the end of June 1942, and by early 1943 the internment camp was re-designated as a POW camp for captured Germans and Japanese. During the "internment phase" of Camp McCoy, a contingent of Germans and some Italians (thirteen of whom were American citizens) who had been arrested and interned in Hawaii, was spirited away to Camp McCoy because of some legal wrangling involving writs of habeas corpus. In June they were taken back to Hawaii. Both times the men were transferred by military ship, traveling by convoy through submarine infested waters. (More firsthand accounts in Real People)
In 1945 Camp McCoy was designated a reception and separation center for U.S. troops.
In 1946 the last of the prisoners of war from World War II left Camp McCoy. Camp McCoy, now Ft. McCoy, has been in constant use since its inception and is currently used by the military as a regional training center.