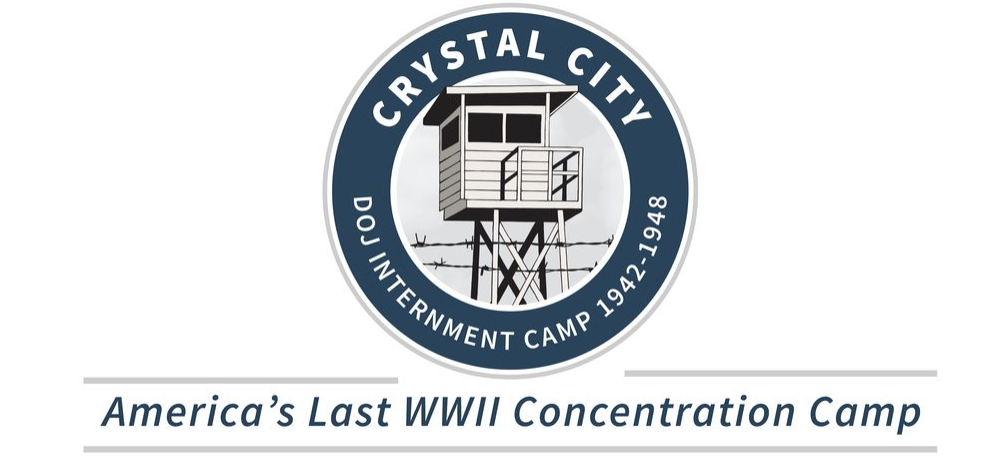 The yearly pilgrimage to Crystal City, Texas, by former internees, their families and friends is planned for October 26-29, 2023. This year's Pilgrimage theme is "Reaching Across Barbed Wire Fences." In addition to learning about the unique history and stories of survivors of the Crystal City Internment Camp, this year's Pilgrimage will look at the legacy of solidarity and activism between the internees and the present-day Crystal City community. 
A stunning Swimming Pool Memorial Monument will be unveiled at the Crystal City Camp site created by the award-winning Art Director & Designer Kazumu Julio Cesar Naganuma. Kaz's work includes the San Francisco Japantown History Walk, the Alameda's Tonarigumi Historic Japantown markers and the Enemy Alien Files traveling exhibit. Kaz is a Japanese Peruvian who, with his family, were interned in the WWII Crystal City Internment Camp. The monument describes the population (men, women, and children of Japanese, German and Italian ancestry from the United States and Latin America) unjustly imprisoned at the largest U.S. Department of Justice multi-national family concentration camp. Each of the 33 internees who passed away at the camp is memorialized.
The Japanese American community plans pilgrimages to many of the sites where they were imprisoned during WWII. For more information about this event, as well as how to register, visit https://www.crystalcitypilgrimage.org/ Travelers can also go independently and join the larger group for various functions.