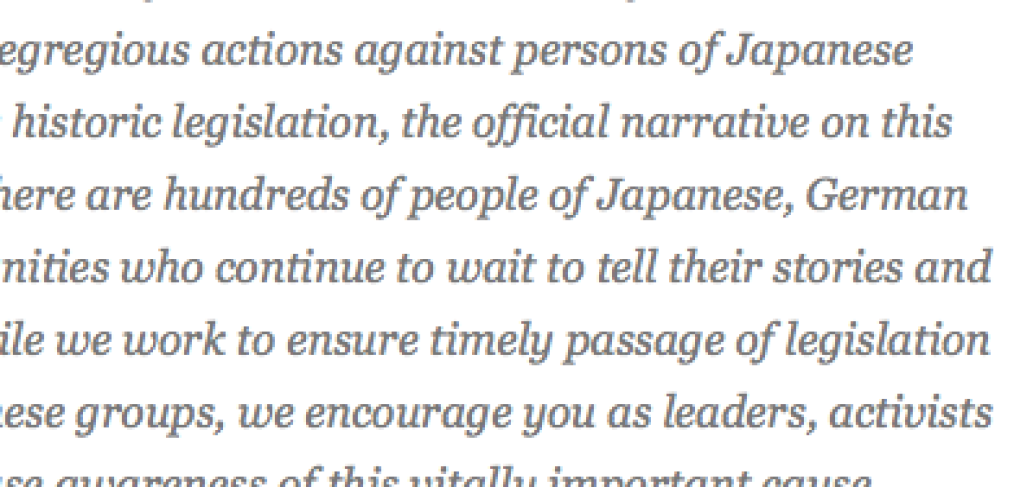 Congressional Asian Pacific American Caucus Issues Day of Remembrance Letter
On February 4, 2009, the Congressional Asian Pacific American Caucus (CAPAC) issued its annual Day of Remembrance letter to Day of Remembrance participants. The concluding paragraph of the letter states:
It has been over two decades since the enactment of the Civil Liberties Act of 1988 in which Congress and the president recognized the egregious actions against persons of Japanese ancestry during World War II. Despite this historic legislation, the official narrative on this troubling narrative remains incomplete. There are hundreds of people of Japanese, German and Italian descent who also suffered indignities who continue to wait to tell their stories and to receive the recognition they deserve. While we work to ensure timely passage of legislation that would address the harm suffered by these groups, we encourage you as leaders, activists and volunteers to redouble efforts to increase awareness of this vitally important cause.